Hotel Levante
Via Piemonte, 14 - 48015 Pinarella ( Ra )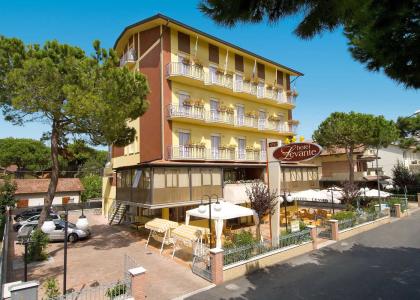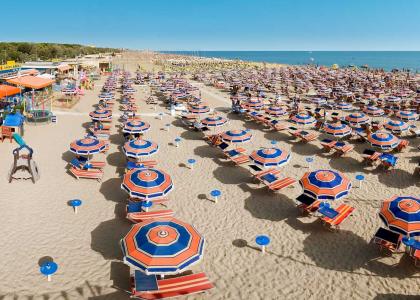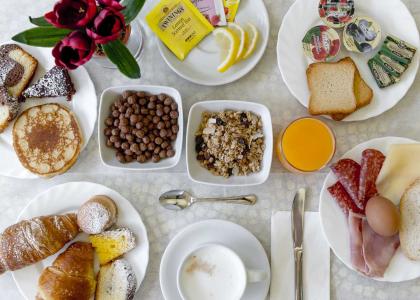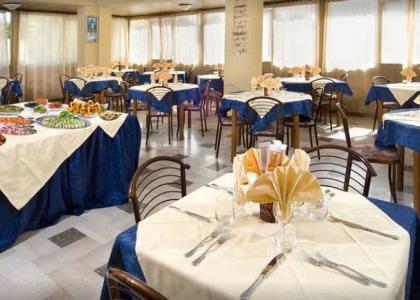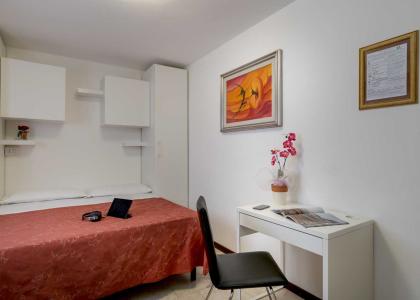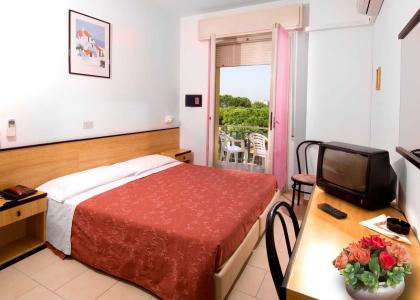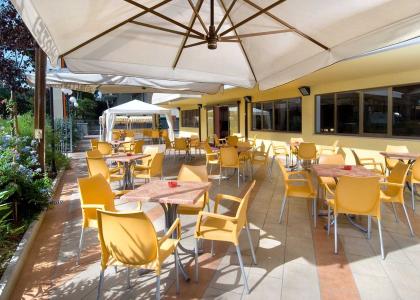 Hotel Levante is part of the Union Hotels Group and is situated in Pinarella, Cervia, on the Riviera Romagnola. The hotel is the ideal solution for those looking for a three star hotel near the sea, with services and facilities suitable for a family, but not only. Levante Hotel is the ideal accommodation facility for couples too.

Levante Hotel boasts comfortable rooms equipped with all amenities: air conditioning, mini-bar, Wi-Fi, bathroom with shower box, hair-dryer and toiletry kit, safe, balcony (in some rooms.) You can choose to stay in Standard, Comfort or Economy Room.

Moreover, among the services of the Hotel Levante, there is the private beach: Anna 95 bathing establishment. The beach is super-equipped and equipped with gym, water games, sports fields, bar/restaurant and lots of entertainment for adults and children.
It is possible to enjoy the swimming pool of the Hotel Zenith (belonging to the Union group) also equipped with Jacuzzi.

Among the many services in the hotel you will find: private parking, bicycles with child seats, evening entertainment, restaurant, unlimited Wi-Fi, garden, air conditioning, bar.

Hotel Levante's entertainment and cuisine are its real strengths. Fun is guaranteed with our team of entertainers and so is good food. Typical proposals from Romagna and beyond will win over all palates. You can also enjoy breakfast in the garden with a large international buffet from 7 am to 11 am.

Enjoy your holiday in Pinarella di Cervia not only by the sea, but also appreciating all that the town has to offer. Visit the Church of the Sacred Heart, go shopping at the evening markets that invade the town on long summer evenings, discover Ravenna and have fun at Mirabilandia, the large amusement park just 9 km away from Hotel Levante!