Hotel Suisse
Viale 2 giugno, 132 - IV traversa a mare - 48015 Milano Marittima ( Ra )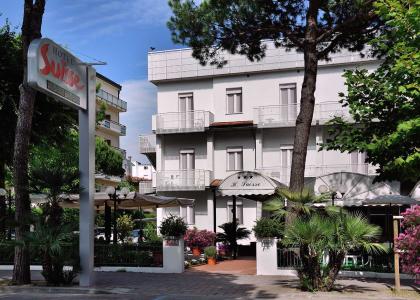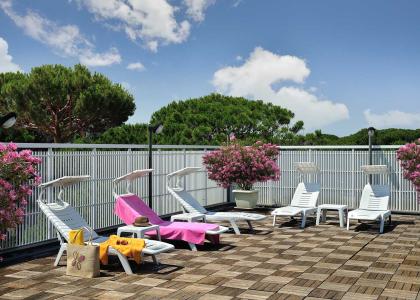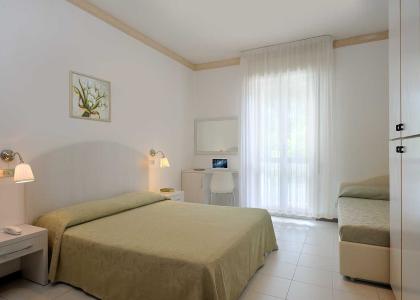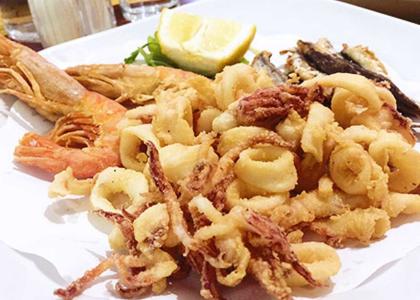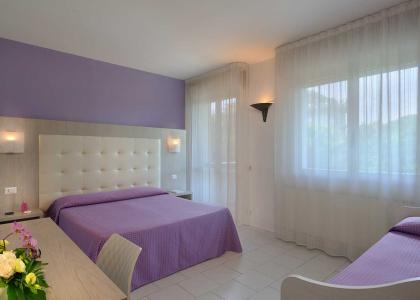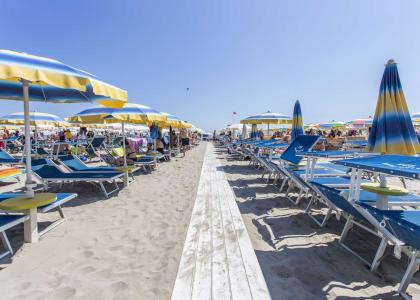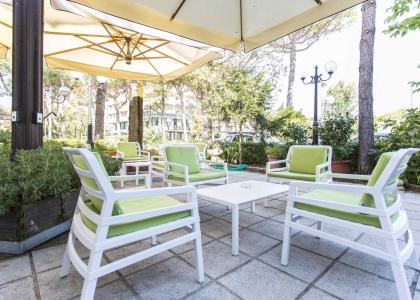 Suisse Hotel is located on the Rivera Romagnola in Milano Marittima, just 50 meters from the beach.
The location is therefore perfect to enjoy beautiful seaside vacations with your family.
The hotel partners with a beach and offers many services that will make your stay a moment to live to the fullest.

The restaurant offers traditional Romagna-style menus prepared with locally grown ingredients while comfortable rooms equipped with Wi-Fi, balcony, minibar, parking lot, free bicycles, pre-sale tickets for theme parks, free entrance to the FBI Gym in Milano Marittima are just some of the services provided by Suisse Hotel.

The restaurant is the real pride of the hotel. Menus are always accompanied and enriched by regional and national wine labels.

During your vacation in Milano Marittima you will have the chance to discover the beauties of the Riviera Romagnola such as the summer events and the peculiarities of the territory like the Salt Pans and the Theme Parks along the Riviera.
Not to be missed are Ravenna, Cervia's Spas and Mirabilandia amusement park.